Fast Fulfilment Services in the North West
With so many regular customers and businesses already across the North West, including Cheshire, Cumbria, Greater Manchester, Lancashire and Merseyside, 121 Direct Mail is the "Go-To Company" that helps SME's and large companies enhance and simplify their direct marketing campaigns. 
With so many years of experience behind us, direct mail fulfilment is not just a systematic procedure of ensuring your mailing is ready to be posted. We want to help companies grow and make the biggest impact possible, and that's why we provide assisted campaign management. 
Every mailing we help plan and send is highly targeted and responsive, whilst we're able to help businesses measure the success of their campaign, this ensures they continue to improve future campaigns and always reach a maximise return on investment (ROI).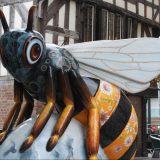 How 121 Direct Mail appreciate your needs? 
At 121 we put great trust our in-depth knowledge of direct mail combined with quality print and automated fulfilment machinery. Operating from our own 10,000 sq. ft. warehouse, we have onsite a selection of automated folding, finishing, envelope enclosing and polythene enclosing machines to efficiently increase productivity and improve accuracy whilst reducing overheads and costs. 
121 Direct Mail have been offering the businesses in the North West of England fulfilment services for more than 15 years, we have arrangements in place with all the major carriers, ensuring competitive prices and also collections for clients using their own accounts. As we regularly send out over 500,000 items a week, we're always happy to negotiate the best rates for all your postage requirements. We understand that every business is unique, that's why we believe in flexibility, providing a tailored delivery solution to suit your every need, whether that's just in the UK or for a worldwide campaign.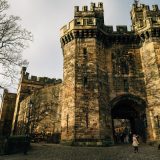 Using the right data for a mailing is crucial to any successful direct marketing campaign. From cleaning and profiling your data, to Royal Mail Postcode validating of addresses, evaluating, reporting or carrying out a free data health check, our Data Division can ensure your information works harder for you. 
The 121 Data Division provides high quality direct marketing data, and is able to target the most accurate mailing lists for both a business list and a consumer list within the UK. We are totally independent, enabling us to consider ALL the relevant data options, without any bias towards one source. 
We can help you to achieve your goal – It is important for us to understand your product or service and what it is you are trying to achieve and we offer an efficient, reliable and friendly service. This enables us to respond quickly and professionally to all data enquires and orders.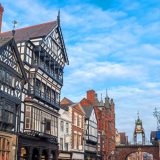 Targeted Lists – We fine-tune all selections precisely to match your criteria and we guarantee accuracy and deliverability of the data we supply. This ensures that any wastage is kept to a minimum, thereby saving you money not just on the direct mailing list, but also on your printing and postage.
The 121 Data Division, as a List broker offers several advantages over purchasing lists direct. Mailing Lists in the UK go beyond a data card and we will present to you the most intelligent list recommendations from our bank of credible and established list building partners.
We work for you on a 1-2-1 basis rather than for the list owner. You can trust us to help you find exactly what you need from various lists, you need only come to one source to get the most accurate counts, pricing and availability. We can save you a lot of time weeding through all the possible avenues. We always offer the most competitive rates and for clients that are using our fulfilment services as well we always try to get you the best rates available.
Variable Data Printing (VDP) has positive effects on ROI 
One of the major benefits and the reason why we encourage our clients in the North West to personalise their direct mail, is that it can improve customer relationships and therefore your return on investment. VDP allows us to personalise everything in pre-sort sequence, using the latest mailshop printer software. 
Your one-stop-shop for Direct Mail in The North West.
Our MD started this business over 25 years ago, in 2005 a management buyout gave Linda and Ian Cook total control of the business, which has been built on, streamlined and enhanced over the last 15 years to ensure our customers in the North West have access to first-class fulfilment services at great prices. 
We are all aware that there are so many critical parts in an effective direct mail campaign, from determining your target audience to creating or purchasing a mailing list, conforming to GDPR requirements, writing a mailing piece with a message that has impact and a call to action, 121 Direct Mail can provide expert advice with every step of the way, so whether you need some help measuring success, require artwork assistance, or want some help on improving ROI, a Senior Director will ensure you get the support you need. If you wish to speak about you next mailing please contact or call us on 0845 4000 121