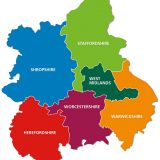 First class mail fulfilment in the West Midlands
At 121 Direct Mail, we have been at the forefront of envelope enclosing and mail fulfilment in the Midlands since 2005. Over the past 15 years we have built longstanding relationships with a wide range of large and small businesses covering Birmingham, Coventry, Dudley, Evesham, Halesowen, Kidderminster, Stourbridge, Malvern, Ashbourne, Belper, Bakewell, Buxton, Chesterfield, Derby, Glossop, Ilkeston, Long Eaton, Swadlincote, Matlock, Matlock Bath, Bromyard, Hereford, Kington, Leominster, Ledbury, Ross-on-Wye, Weobley, Ashby-de-la-Zouch, Coalville, Hinckley, Leicester, Loughborough, Market Bosworth, Melton Mowbray, Lutterworth, Corby, Daventry, Higham Ferrers, Kettering, Kimbolton, Nassington, Northampton, Oundle, Stoke Bruerne, Towcester, Wansford, Wellingborough, Yarwell,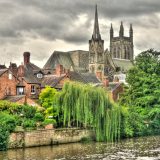 Mansfield, Newark-on-Trent, Nottingham, Retford, Southwell, Worksop, Ashwell, Hambleton, Lyddington, Oakham, Uppingham, Bridgnorth, Ludlow, Market Drayton, Oswestry, Shrewsbury, Telford, Whitchurch, Cannock, Lichfield, Stafford, Stoke-on-Trent, Walsall, Wolverhampton, Warwickshire: Atherstone, Bedworth, Coleshill, Leamington, Nuneaton, Rugby, Stratford-upon-Avon, Warwick, and Worcester.  Our relationships with businesses has allowed us to understand the Midlands advertising and marketing marketplace in more depth than most. Our many years of experience and knowledge of direct marketing, print, envelope enclosure and fulfilment has meant that we've been able to successfully deliver campaigns locally, nationally and even internationally over many years.
Fast, cost effective and dependable mail fulfilment in the Midlands
121 Direct Mail with over 15 years' experience know what makes a successful direct mail campaign and we've gained this understanding through campaigns that have been tried and tested and tried again. Clients are always pushing and testing the boundaries of direct marketing in order to drive a better ROI (return on investment) in the Midlands. The route to our 15 years of success has been always putting
ourselves at the forefront of automation and technology. Over the years we've invested in equipment to automate most of the stages in the fulfilment process and now our loyal and dedicated team can enclose and seal up to 10,000 envelopes an hour which enables us to get mailings out on time.
Helping the businesses large and small
Since our management buyout in 2005,  we've worked with and for lots of large and small businesses in the Midlands helping them to become more efficient, reduce costs and improve time management, all while continuing to achieve an excellent standard of work and a great ROI on local, national and international direct mail campaigns. At the centre of everything we do is excellence and this quality doesn't change for any of our customers. Regardless of the business size, our team work effectivly to deliver a top class service with a first class delivery that achieves results.
Delivering more than just envelope enclosing and mail fulfilment in the Midlands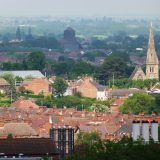 At 121 Direct Mail, we have been helping companies of all sizes in the West Midlands, Derbyshire, Herefordshire, Leicestershire, Northamptonshire, Nottinghamshire, Rutland, Shropshire, Staffordshire, Warwickshire and Worcestershire, with a multi-faceted print, personalisation and fulfilment service for over 15 years. As our customer base has increased, our facilities and services have also developed to match for our clients needs. These include:- 
Design assistance and print for a start to finish service 
Professional graphic designers work with our clients to design, amend and finalise artwork to ensure a smooth print process.
Mail personalisation to improve better returns 
A Data Division to assist with customers databases to store, manage, process and supply data in line with GDPR standards, to enable more targeted and personalised mailings.
Senior Director Campaign Management
Our Data Division can help to take a standard offline campaign online. Using email our team will work with clients to produce an integrated, campaign that works online and offline.
Interested In a direct mail service? Call us today on0161 406 8165 or Contact us at info@121directmail.co.uk and we'll get right back to you.