Mailing House for London and the South East
Searching for a mailing house in the London and the South East?  For over fifteen years 121 Direct Mail has been delivering many fulfilment and mailing services to the areas of Bedfordshire, Berkshire, Buckinghamshire, Hampshire, Hertfordshire, Kent, Inner London, Greater London, Oxfordshire, Surrey, East Sussex, West Sussex, Isle of Wight.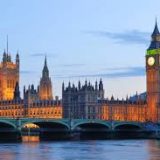 If you need help with design, data management or require us to manage every aspect of your direct mail campaign within Ampthill, Bedford, Biggleswade, Dunstable, Elstow, Luton, Leighton Buzzard, Sandy, Woburn, Abingdon, Bracknell, Newbury, Maidenhead, Reading, Windsor, Wokingham, Aylesbury, Amersham, Beaconsfield, Buckingham, High Wycombe, Marlow, Milton Keynes, Olney, Stony Stratford, Alton, Andover, Basingstoke, Fareham, Farnborough, Lymington, Lyndhurst, Portsmouth, Silchester, Southampton, Winchester, Newport, Watership Down, Berkhamsted, Hatfield, Hertford, Hemel Hempstead, Hitchin, Letchworth, Stevenage, St. Albans, Watford, Ashford, Canterbury, Dover, Folkestone, Maidstone, Margate, Ramsgate, Royal Tunbridge Wells, Rochester, Sevenoaks, Camden, City of London, Chelsea, Fulham, Greenwich, Hackney, Hammersmith, Islington, Kensington, Lambeth, Lewisham, Newham, Southwark, Tower Hamlets, Wandsworth, Westminster, West End, Abingdon, Bampton, Banbury, Bicester, Burford, Buscot, Carterton, Henley-on-Thames, Charlbury, Chipping Norton, Didcot, Dorchester, Thame, Oxford, Wallingford Wantage, Witney, Woodstock, Brixton, Croydon, Guildford, Kingston-on-Thames, Sutton, Wandsworth, Wimbledon, Woking, Arundel, Battle, Brighton, Bosham, Bognor Regis, Chichester, Crawley, Eastbourne,
Hastings, Haywards Heath Horsham, Lewes, Shoreham-by-Sea, Worthing, Cowes, Freshwater, Ryde, Sandown, Shanklin, Newport and Ventnor We pride ourselves on our skills and knowledge to deliver the level of care and attention we give to each and every customer. No matter where you are in London or the South East, we promise that we will do our very best for you.
At 121 Direct Mail every customer benefits from the years of experience our Senior Management team have and are happy to share with you as part of our dedication to your company. With our decades of practise, knowledge and innovation in direct mail, we are positive that we can assist you delivering the maximum return on your investment (ROI) in direct mail.
Out of area can be cheaper!
With the higher costs of London and the South East rents, rates and salaries, it's often cheaper to get a comparable quote from outside the
area, where overheads are often lower and this can have a dramatic and positive effect to your campaign ROI, its worth remembering that printing companies have courier contracts to deliver to one point anywhere in the UK at the same cost as a local delivery, or simply send us your artwork and we'll give you some specialist quotes for printing.
121 Direct Mail are a family business and will deliver for you a full range of print, fulfilment and discounted postage services, working from our own 10,000 sq. ft. offices and warehouse. The site plant list includes 3 high speed envelope enclosing lines and 3 'recyclable polywrapping' machines. In addition, we can work with mailing sizes from C6 up to C4+.
In addition, 121 Direct Mail has online inkjet personalisation printers and machine enclose of inserts. Our plant list is on the website and includes a list of all our equipment and software. We know that not every mailing can be enclosed automatically and needs to be fulfilled by hand, so 121 Direct Mail also have an in-house team for hand enclosing, these skilled and fast operatives can wrap, pack and fulfil any mailings.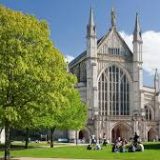 121 Direct Mail take data security very seriously, hence why in addition to being GDPR complaint we are ICO registered. 121 Direct Mail can offer businesses an extensive suite of data cleansing services. These include: De-duplication, PAF, MPS, Deceased, Movers, Business Movers, Gone-Away's, & many forms of re-formatting.
121 Direct Mail's success is built upon our 15 years of commitment to client service. Our loyal and experienced team are totally focused on delivering the very best customer experience. Our in-house Data Division software supports the team and gives 121 Direct Mail an exceptional platform on which to manage every aspect of your mailing. From quoting to invoicing and any stock storage you may require, everything is managed in-house.
Direct mail may be recognised as one of the most effective marketing methods, however, it can sometimes require a great deal of time and money, especially if you're running this huge task in-house. From initially writing the content to briefing creatives to design the mail piece, printing and posting, all these costs can soon add up. However, we know how important it is to release this valuable time in your business, as it allows your team to concentrate on the more important tasks, like sales, deliveries and following up on leads! Using 121 Direct Mail will allow you take advantage of the latest industry technology to increase speed, cost efficiency, and results without breaking the budget. 121 Direct Mail is a leading mail house covering businesses across the
Whole of the UK, and our services include:
Automated Fulfilment Services
Hand-fill Services
Polywrapping Services
Discounted Postage
Mail Personalisation
New B2B and Consumer Mailing Lists
Print Management
Storage and Distribution
International Mailings
Need some more details and a quote, call us on 0845 4000 121 or email info@121directmail.co.uk