Need a mailing house in Leeds, York, Yorkshire or Humberside?
Mailing House Leeds, York, Yorkshire & Humberside, If you need a friendly helpful mailing house that covers North Yorkshire, South Yorkshire, West Yorkshire and
Humberside, 121 direct mail are the company to call. We are a leading direct mail company and with our team of senior managers, we've been working with Large and SME businesses giving them a first class postal experience for their direct marketing campaigns since 2005.  121 Direct Mail are always willing to share their expert knowledge with companies using direct mail advertising to grow their business, we do it right so that's why we have been around for such a long time. Need some help or advice to get the best from your direct marketing campaign just get in touch.
Assisting Companies in Leeds, York, Aberford, Acaster Malbis, Acaster Selby, Acklam (Middlesbrough), Acklam (Ryedale), Acomb, Addingham, Adel, Adlingfleet, Adwick le Street, Agbrigg, Agglethorpe, Aike, Ainderby Quernhow, Ainderby Steeple, Ainthorpe, Aire View, Airmyn, Airton, Aiskew, Aislaby (Ryedale), Aislaby (Scarborough), Akebar, Aldborough, Aldbrough, Aldbrough St John, Aldfield, Aldwark, Allerston, Allerthorpe, Allerton, Allerton Mauleverer, Almondbury, Alne, Altofts, Alverthorpe, Amotherby, Ampleforth, Angram (Harrogate), Angram (Richmondshire), Anlaby, Anlaby Common, Anston, Appersett, Applegarth, Appleton Roebuck, Appleton Wiske, Appleton-le-Moors, Appleton-le-Street,  Appletreewick,  Ardsley,  Arkendale, Arkle Town,  Arksey,  Armthorpe,  Arncliffe,  Arnold,  Arram,  Arrathorne, Arthington, Asenby, Askham Bryan, Askham Richard,  Askrigg,  Askwith, Asselby, Aston, Athersley, Atley Hill, Atwick, Aughton (East Riding of Yorkshire), Aughton (South Yorkshire), Austonley, Austwick, Aysgarth, Azerley, Bagby, Baildon, Bainbridge, Bainton, Baldersby St James,  Balkholme,  Bardsey,  Barkerend, Barlby, Barmby Moor, Barmby on the Marsh,  Barmston, Barkston Ash, Barnsley, Barugh, Barugh-Green, Barwick-in-Elmet,  Batley, Battersby, Beal, Beamsley, Bedale, Beeford, Beggarington, Beggarington Hill, Beighton, Belby, Bell Busk,  Bellasize,  Bempton,  Beningbrough,  Bennetland, Benningholme, Bentley, Berry Brow,  Bessacarr,  Bessingby,  Beswick, Beverley, Bewholme, Bielby, Bilbrough, Billingley, Bilton (East Riding of Yorkshire), Bilton (Harrogate), Bilton-in-Ainsty,  Bingley,  Binsoe,  Birdsedge,  Birdwell, Birkby, Birstall, Birstwith, Bishop Burton, Bishop Wilton,  Blacktoft, Blubberhouses, Bolton, Bolton on Dearne,  Boothferry,  Boothtown, Booze, Boroughbridge, Borrowby (Hambleton), Borrowby (Scarborough), Boston Spa, Bottom Boat,  Boulderclough,  Boynton,  Bradford, Bradley, Braithwell, Bramham, Bramham cum Oglethorpe,  Bramhope, Bramley, Leeds, Bramley, South Yorkshire, Brampton, Brampton-en-le-Morthen, Brandesburton, Brantingham, Brayton, Breighton, Bridge Hewick, Bridlington, Brierley, Brigham, Brighouse, Brind, Brinsworth, Broadgate,Brockholes, Brokes, Broomfleet, Brotherton, Brough, Broughton, Buckden, Buckton,  Bubwith, Bugthorpe, Burley, Burley-in-Wharfedale, Burley Woodhead,  Burnby, Burneston, Burnsall, Burnt Yates, Bursea, Burshill, Burstwick, Burton Agnes, Burton Constable, Burton Fleming, Burton Leonard, Burton Pidsea,  Burton Salmon, Buttercrambe. Calcutt,  Calverley,  Camblesforth,  Camerton,  Canklow, Carcroft, Carlecotes, Carleton, Carlton in Cleveland, Carlton (Richmondshire), Carlton (Selby), Carlton Husthwaite, Carlton Miniott,  Carnaby, Carr Gate, Cartworth, Castle Bolton,  Castleford,  Castleton,  Catcliffe, Catfoss, Catterick, Catwick, Cawthorne, Cawood, Cherry Burton,  Church End, Churwell, Clayton (South Yorkshire), Clayton (West Yorkshire),  Cleckheaton, Clifton (Doncaster), Clifton (Rotherham), Clifton (West Yorkshire), Clifton (York), Cold Kirby,  Conisbrough, Coniston,  Conistone,  Cononley, Constable Burton, Copley, Copt Hewick,  Cotness,  Cottam,  Cottingham, Countersett, Cowden, Cowlam, Cowling (Craven), Cowling (Hambleton), Coxwold, Crambe, Cranswick, Cray, Crofton, Croome, Cropton, Crossflatts, Cross Hills, Cubeck, Cubley, Cudworth, Cundy Cross, Dallowgill,  Dalton (South Yorkshire), Dalton (West Yorkshire), Damems, Danby, Danby Wiske, Danthorpe, Darfield, Darton, Denby Dale,  Denholme,  Denton,  Dewsbury, Dinnington, Dodworth, Doncaster, Dore, Drewton, Driffield, Drighlington, Dringhoe, Drub, Dunnington, Dunford Bridge, Dunswell, Earby, Easington (East Riding of Yorkshire), Easington (North Yorkshire), Easingwold, East Ardsley [Near Wakefield], East Barnby, East Cottingwith, East Cowick, East Knapton, East Newton, Eastburn, Eastrington, East Rigton,  Eccleshill,  Edlington, Egton, Egton Bridge, Elland, Ellerker, Ellerton (East Riding), Ellerton (near Catterick, North Yorkshire), Ellerton (in Swaledale, North Yorkshire),  Elloughton, Elmswell, Elsecar, Elstronwick, Embsay, Emley, Emmotland, Eppleworth, Eryholme, Eske, Eston, Etherdwick, Etton, Everingham, Everthorpe, Fangfoss, Farnhill, Farnley (North Yorkshire), Farnley (West Yorkshire),  Farsley, Faxfleet, Featherstone, Felixkirk, Fewston, Filey, Fimber, Firbeck, Fitling,Flamborough, Flinton, Flockton, Flockton Green, Foggathorpe, Fordon, Foston on the Wolds, Fountainhead Village, Foxholes, Fox Royd,  Fraisthorpe,  Frickley, Fridaythorpe, Full Sutton, Fulwood, Fylingdales, Ganstead,  Gardham,  Garforth, Gargrave, Garrowby, Garton, Garton on the Wolds,  Gawber,  Gawthorpe (Kirklees), Gawthorpe (Wakefield),  Gembling,  Giggleswick,  Gilberdyke, Gildersome, Gildingwells, Gilling East, Gilling West,  Gilroyd,  Girsby,  Glasshouses, Glusburn, Goathland, Goldsborough (Harrogate), Goldsborough (Scarborough), Goldthorpe, Goodmanham, Goole, Gowdall, Gowthorpe, Goxhill, Gransmoor, Grassington, Greasbrough, Great Ayton, Great Cowden, Great Givendale, Great Hatfield, Great Houghton, Great Kelk, Green Hammerton,  Greenhow Hill,  Grenoside,  Grewelthorpe,  Gribthorpe,  Grimethorpe,  Grimston, Grindale, Grosmont, Guisborough, Guiseley, Gunby, Hackenthorpe,  Hainworth, Haisthorpe, Halifax, Halsham, Hambleton (Craven), Hambleton (Selby), Harden, Harecroft, Harley, Harlthorpe, Harehills, Harehills Corner,  Harmby, Harpham, Harrogate, Harswell, Harthill, Hartshead, Hasholme, Hatfield, Hawes, Haworth, Haxby, Hayton, Hazlewood, Hebden, Hebden Bridge,  Heckmondwike, Hedon, Hellaby, Hellifield, Helme, Helmsley, Helwith, Hemingbrough, Hempholme, Hemsworth, Hensall, Heptonstall, Hepworth, Herringthorpe, Heslington, Hessay, Hessle, Heworth, Hickleton, Highgate, High Birkwith, High Catton, High Gardham, High Green (Kirklees), High Green (Sheffield), High Hoyland, High Hunsley,  Higham,  Hightown,  Hilston,  Hive,  Hollym,  Holme,  Holme on the Wolds, Holme-on-Spalding-Moor,  Holmfield,  Holmfirth,  Holmpton,  Honeywell, Honley, Hood Green, Hook, Hooton Pagnell,  Horbury, Hornby, Hornsea, Horsforth, Hotham, Houghton, Hovingham, Howden, Howdendyke, Hoyland, Hoylandswaine, Hoyland Common,  Hubberholme,  Huddersfield, Huggate, Hull, Hull Bridge,  Humbleton,  Hunmanby,  Hunslet,  Huntington, Hunton, Husthwaite, Hutton Buscel, Hutton Cranswick, Hutton Rudby, Idle, Ilkley, Ilton, Ingbirchworth, Ingleby Arncliffe, Ingleby Barwick,  Ingleby Cross, Ingleton, Ingrow, Jagger Green, Jaw Hill, Jump, Kearton, Keighley, Kelleythorpe, Kendray, Kettleness, Kettlewell, Kexbrough, Kexby, Keyingham, Kildwick, Kilham, Kilnhurst, Kilnsea, Kilnsey, Kilnwick, Kilnwick Percy, Kilpin, Kilpin Pike, Kimberworth, Kimberworth Park, Kingstone, Kingston upon Hull, Kinsley, Kiplingcotes, Kirby Grindalythe, Kirby Misperton, Kirby Underdale, Kirk Deighton, Kirk Ella,  Kirkburn,  Kirkbymoorside,  Kirkheaton,  Kirkleatham, Kirklington, Kiveton Park,  Knapton,  Knaresborough,  Knedlington,  Knottingley, Laisterdyke, Land of Nod,  Lane,  Langsett,  Langtoft, Laughton Common, Laughton-en-le-Morthen,  Laverton,  Laxton,  Laytham, Lealholm, Leconfield, Leeds, Lelley, Leppington, Lepton, Letwell,  Leven, Levisham, Levitt Hagg,  Leyburn,  Lightcliffe,  Linthorpe,  Linthwaite,  Lissett, Little Catwick, Little Driffield, Little Hatfield, Little Houghton, Little Kelk, Little London, Little Preston, Little Reedness, Littletown, Little Weighton, Liversedge, Lockington, Lockton, Lofthouse (North Yorkshire),  Lofthouse (West Yorkshire), Loftus, Londesborough, Londonderry, Long Riston, Long Preston, Lothersdale, Low Catton, Lowthorpe, Low Worsall, Luddenden, Lund, Lundwood,  Malham,  Maltby,  Malton,  Manningham, Manvers, Mappleton, Mapplewell, Market Weighton,  Marsden, Marske-by-the-Sea, Marton, Meaux, Melbourne, Melmerby (Harrogate), Melmerby (Richmondshire),  Meltham,  Melton,  Meltonby,  Menston,  Metham,  Methley,  Mexborough,  Micklebring,  Micklefield, Middlecliffe, Middleham, Middlesbrough, Middlesmoor, Middlethorpe (East Riding of Yorkshire), Middlethorpe (North Yorkshire), Middleton (Craven), Middleton (Harrogate), Middleton (Ryedale), Middleton (West Yorkshire), Middleton on the Wolds, Millbridge, Millhouses, Millhouse Green, Millington, Mirfield, Mixenden, Molescroft, Monk Bretton, Moor Monkton, Morley, Morthen, Muker, Mytholmroyd, Nafferton, Nether Poppleton, Nether Silton, Netherthong, Nettleton Hill, New Earswick, New Edlington, New Ellerby, New Farnley, New Lodge, New Mill, New Village, New York, Newbiggin (Askrigg), Newland (Eastrington), Newland (Kingston upon Hull), Newport, Newsholme, Newton upon Derwent,  Noblethorpe,  Normanby, Normanton, Norristhorpe, Northallerton, Norton-on-Derwent, North Cave, North Cliffe, North Dalton, North Duffield, North Ferriby, North Frodingham, North Howden, North Newbald, North Rigton,  Northowram,  Norton-on-Derwent, Nosterfield, Notton, Nun Monkton,  Nunburnholme,  Nunkeeling, Nunthorpe, Oakenshaw (West Yorkshire), Oakworth, Octon, Old Edlington, Old Ellerby, Old Lindley, Oldtown, Ormesby, Osgodby (Scarborough, North Yorkshire), Osgodby (Selby, North Yorkshire),  Osmotherley,  Ossett,  Otley, Ottringham, Oughtibridge, Ousefleet, Ousethorpe, Out Newton,  Outwood,  Ovenden,  Overthorpe,  Overton,  Owsthorpe,  Owstwick,  Oxenhope,  Oxspring, Painsthorpe, Pannal, Parkgate, Pateley Bridge, Patrington, Patrington Haven, Paull, Penistone, Pickering, Pickhill, Pilley, Platts Common,  Pocklington, Pollington, Pontefract, Portington, Pool-in-Wharfedale,  Preston, Preston-under-Scar, Primrose Valley, Pudsey, Queensbury, Rainton,  Ramsgill, Rawcliffe, Rawcliffe Bridge,  Ravenfield,  Ravenscar,  Rawdon,  Rawmarsh, Raywell, Redcar, Redmire, Reedness, Reighton, Richmond, Riddlesden, Rievaulx, Rimswell, Riplingham, Ripon, Risby, Rise, Roberttown, Robin Hood's Bay,  Rolston,  Rookwith,  Roos,  Rossington,  Rotherham,  Rothwell,  Rotsea,  Routh, Rowley, Roxby, Roydhouse, Royston, Rudston, Runswick Bay, Ruston, Ruston Parva, Ruswarp, Ryecroft (South Yorkshire), Ryecroft (West Yorkshire), Ryehill,Salt End, Saltaire, Saltburn-by-the-Sea,  Saltmarshe,  Sancton, Sandholme, Sandsend, Satron, Sawdon, Scalby (East Riding of Yorkshire), Scaling, Scalby (North Yorkshire),  Scarborough,  Scarcroft,  Scawsby, Scawton, Scholes (South Yorkshire), Scholes (Cleckheaton, West Yorkshire), Scholes (Holme Valley, West Yorkshire), Scholes (Leeds, West Yorkshire), Scorborough, Scorton, Scotton (Harrogate), Scotton (Richmondshire), Seamer (Hambleton), Seamer (Scarborough), Seaton, Seaton Ross, Sedbergh, Selby, Settle, Sewerby, Shafton, Sheffield, Shelf, Shibden, Shipley, Shiptonthorpe, Sigglesthorne, Silkstone, Silkstone Common,  Silpho,  Silsden, Skeeby, Skeffling, Skelton, Skerne, Skirlington, Skidby,    Skipsea,  Skipton, Skipwith, Skirlaugh,   Skirpenbeck, Slaithwaite,  Sledmere,  Sleights,  Smithies, Snainton, Snaith, Sneaton, South Bank, South Cave, South Cliffe,  South Dalton, South Hiendley, South Newbald, South Ossett,  Southburn,  Southowram, Sowerby (North Yorkshire), Sowerby (West Yorkshire),  Spaldington,  Spaunton, Speeton, Spennithorne, Spofforth, Sproatley, Sproxton, Sowerby Bridge,  Spurn Head,  Stainburn,  Stainland,  Stairfoot,  Staincross,  Stainsacre, Staintondale,  Staithes, Stamford Bridge,  Stanbury,  Stanley,  Starbeck, Staxton, Steeton, Stean, Stocksbridge, Stockton-on-the-Forest,  Stokesley, Storwood, Strensall, Suffield, Summerbridge, Sunderlandwick,  Sutton Bank, Sutton-in-Craven, Sutton-on-Hull, Sutton-on-the-Forest, Sutton-under-Whitestonecliffe, Sutton upon Derwent,  Swallownest,  Swanland,  Swillington, Swine, Swinefleet, Swinton (Harrogate), Swinton (Rotherham), Swinton (Ryedale), Tadcaster,  Tankersley,  Tansterne,  Teesville, Templeborough, Terrington, Thackley, Thearne, Thirn, Thirsk,  Thirtleby, Thornaby-on-Tees, Thornbury (West Yorkshire),  Thorncliff,  Thorne, Thorner, Thorngumbald, Thornholme, Thornton (West Yorkshire),  Thornton (East Riding of Yorkshire), Thornton Dale, Thornton-in-Craven,  Thornton in Lonsdale, Thornton-le-Clay, Thornton-le-Moor, Thornton-le-Street, Thornton-on-the-Hill, Thornton Rust, Thornton Steward, Thornton Watlass, Thorpe, Thorpe Edge, Thorpe le Street, Thorpe Hesley, Thorpe Salvin, Threshfield, Thrintoft, Thrybergh, Thunder Bridge,  Thurcroft,  Thurgoland, Thurlstone, Thurnscoe, Thwing, Tibthorpe, Tickhill, Tickton,  Tingley, Todmorden, Todwick, Tollingham, Towthorpe (East Riding of Yorkshire), Towthorpe (York), Treeton, Tunstall (East Riding of Yorkshire),  Tunstall (North Yorkshire), Tyersal, Ugthorpe,  Ulleskelf,  Ulley,  Ulrome,  Uncleby, Upper Poppleton, Vale of York, Wakefield,  Walden,  Wales,  Walkington, Wansford, Waplington, Ward Green, Warter, Wassand, Wath (near Ripon), Wath (Ryedale), Wath-in-Nidderdale, Wath upon Dearne,  Watton,  Wauldby, Wawne, Waxholme, Weel, Weeton (East Riding of Yorkshire), Weeton (North Yorkshire), Welhambridge, Welton, Welwick, Wentworth, West Ardsley,  West Ayton, West Barnby, West Burton, West Cowick, West Ella,  West Hauxwell, West Knapton, West Melton, West Newton,  Wetherby,  Wetwang, Wheldrake, Whiston, Whitby, Whitgift, Whitley, Whitwell-on-the-Hill, Wickersley, Wigginton, Wigglesworth, Wilberfoss, Wilfholme, Willerby, Willitoft, Wilsden, Wilsill, Wilsthorpe, Wilthorpe, Winestead, Winterburn, Wistow,  Withernsea, Withernwick, Wold Newton,  Woodale,  Woodhall,  Woodmansey,  Woolley Colliery,  Wombwell,  Woodsetts,  Wortley,  Worsbrough,  Worton,  Wrelton, Wressle, Wykeham (Ryedale), Wykeham (Scarborough), Wyton Yafforth, Yapham, Yarm, Yeadon, Yearsley, Yedingham, Yockenthwaite,  Yokefleet, York, Youlthorpe, Youlton with their postal fulfilment and Printing requirements.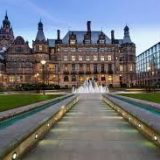 Our award winning mailing house serves Leeds, York, Yorkshire and Humberside, and has been working with Yorkshire customers for over 15 years, however with the advent of email our industry changed, but over the past 5 years and since GDPR direct mail has seen a resurgence, as customers opt out of receiving emails, which now fail to create enough impact and marketing managers find it difficult to build a brand just online.
From cleaning and processing data through to fulfilment and print our senior management team have assisted large companies and SME's to stay ahead of their competitors. 121 Direct Mail are not just a mailing house, we offer a full start to finish service for your marketing campaign needs. As well as our first class postage, print and fulfilment facilities, as a company, we can also suggest ideas to aid your campaign management and guide you through the design stage, data management necessities and envelope enclosing that you'll need for a successful campaign. 121 Direct Mail offer a helpful service that ensures that your company increases its ROI through the assistance of our friendly and experienced Senior Management.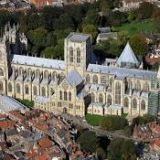 A Mailing House for Leeds, York, Yorkshire and Humberside
From the scenic Yorkshire Dales through to the rugged North Yorkshire Moors and the Humber shoreline, 121 Direct Mail is the preferred choice mailing house for Leeds, York, Yorkshire and Humberside that has provided a valued service to businesses since 2005, delivering high quality printing on leaflets, postcards, letters, brochures and catalogues and all the services needed through to fulfilment and postage, our skilled and knowledgeable senior team can help your company.
Delivering Direct Mail Worldwide
Our core services for Leeds, York, Yorkshire and Humberside are just a small part of our extensive business and mailing solutions that allow manufacturers and supplier businesses to print locally but send their mail worldwide. The advantage of using our mailing house is that with the high volumes of letters we send out for businesses, we can pass on the benefits of our economies of scale in terms of saving you money on postage costs.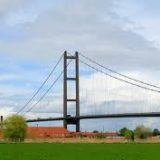 As the leading mailing house for businesses in Leeds, Bradford, Kingston Upon Hull, Sheffield, York, Coxwold, Filey, Halifax, Haworth, Hebden Bridge, Helmsley, Harrogate, Hawes, Hornsea, Hutton le Hole, Beverley, Bridlington, Knaresborough, Ripley, Ripon, Robin Hood's Bay, Scarborough, Settle, Wakefield, York and Whitby, we have been delivering a professional service for large and small businesses for over 15 years. Efficiency has been at the core of our business for over 15 years and a bonus is that our whole team is dedicated to delivering you with a first-class mailing solution that meets your campaign brief. Every customer has an experienced senior manager as their first point of contact, and they control the workflow for the in-house team. This tightly controlled system allows us to deliver for you a continuous start to finish service, that benefits from a managed experience using automated machinery, this enables us to increase our efficiency and quality, providing clients with a first-class level of service delivered at a quoted price.
Need some help or advice in Leeds, York, Yorkshire and Humberside? Contact us today:0161 406 8165 or email info@121directmail.co.uk