Need a mailing house in Yorkshire or Humberside?
If you need a friendly helpful mailing house that covers North Yorkshire, South Yorkshire, West Yorkshire and
Humberside, 121 direct mail are the company to call. We are a leading direct mail company and with our team of senior managers, we've been working with Large and SME businesses giving them a first class postal experience for their direct marketing campaigns since 2005.  121 Direct Mail are always willing to share their expert knowledge with companies using direct mail advertising to grow their business, we do it right so that's why we have been around for such a long time. Need some help or advice to get the best from your direct marketing campaign just get in touch.
Assisting Companies in York, Beverley, Bridlington, Bradford, Coxwold, Filey, Halifax, Harrogate, Hawes, Haworth, Hebden Bridge, Helmsley, Hornsea, Hutton le Hole, Kingston Upon Hull, Knaresborough, Leeds, Ripley, Ripon, Robin Hood's Bay, Scarborough, Settle, Sheffield, Wakefield and Whitby with their postal fulfilment and Printing requirements.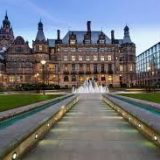 Our award winning mailing house serves Yorkshire and Humberside, and has been working with Yorkshire customers for over 15 years, however with the advent of email our industry changed, but over the past 5 years and since GDPR direct mail has seen a resurgence, as customers opt out of receiving emails, which now fail to create enough impact and marketing managers find it difficult to build a brand just online.
From cleaning and processing data through to fulfilment and print our senior management team have assisted large companies and SME's to stay ahead of their competitors. 121 Direct Mail are not just a mailing house, we offer a full start to finish service for your marketing campaign needs. As well as our first class postage, print and fulfilment facilities, as a company, we can also suggest ideas to aid your campaign management and guide you through the design stage, data management necessities and envelope enclosing that you'll need for a successful campaign. 121 Direct Mail offer a helpful service that ensures that your company increases its ROI through the assistance of our friendly and experienced Senior Management.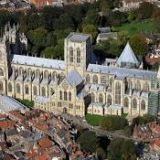 A Mailing House for Yorkshire and Humberside
From the scenic Yorkshire Dales through to the rugged North Yorkshire Moors and the Humber shoreline, 121 Direct Mail is the preferred choice mailing house for Yorkshire and Humberside that has provided a valued service to businesses since 2005, delivering high quality printing on leaflets, postcards, letters, brochures and catalogues and all the services needed through to fulfilment and postage, our skilled and knowledgeable senior team can help your company.
Delivering Direct Mail Worldwide
Our core services for Yorkshire and Humberside are just a small part of our extensive business and mailing solutions that allow manufacturers and supplier businesses to print locally but send their mail worldwide. The advantage of using our mailing house is that with the high volumes of letters we send out for businesses, we can pass on the benefits of our economies of scale in terms of saving you money on postage costs.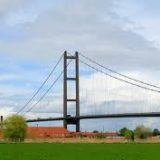 As the leading mailing house for businesses in Leeds, Bradford, Kingston Upon Hull, Sheffield, York, Coxwold, Filey, Halifax, Haworth, Hebden Bridge, Helmsley, Harrogate, Hawes, Hornsea, Hutton le Hole, Beverley, Bridlington, Knaresborough, Ripley, Ripon, Robin Hood's Bay, Scarborough, Settle, Wakefield and Whitby, we have been delivering a professional service for large and small businesses for over 15 years. Efficiency has been at the core of our business for over 15 years and a bonus is that our whole team is dedicated to delivering you with a first-class mailing solution that meets your campaign brief. Every customer has an experienced senior manager as their first point of contact, and they control the workflow for the in-house team. This tightly controlled system allows us to deliver for you a continuous start to finish service, that benefits from a managed experience using automated machinery, this enables us to increase our efficiency and quality, providing clients with a first-class level of service delivered at a quoted price.
Need some help or advice? Contact us today: 0845 4000 121 or email info@121directmail.co.uk