To give them all the credit, this article was created a couple of years ago by a Direct Marketing Company – Proactive, who cleverly asked numerous direct marketing experts around the world to reveal their predictions for the future of direct mail
Have a coffee and a 5-minute read, there are some interesting views that may help you to plan your future campaigns with the help of these direct marketing experts.
Marketers are often predicting the future, the ever-changing needs of the consumer and how they can appeal to these. We've tracked down a range of direct marketing experts for their predictions on direct mail and what the future holds.
Since email became a broadly available form of marketing in 1975, people started to question the relevance of direct mail, and whether it had become redundant in the marketing mix.
"One of the great myths in business and specifically in marketing departments is that print is dead. Many believe that direct mail was killed on the birth of the internet. In fact, the majority of studies show that direct mail offers a superior marketing channel."
In a bid to supply our customers with further clarification on direct mail and its place in marketing we asked the world's leading direct marketing experts 'What are your thoughts on the future of direct mail?'. With a range of backgrounds and experience they offer us a valuable insight into direct mail in a rapidly evolving marketing mix.
"Send someone a brochure and then follow up with an email with an offer relating to that catalogue can deliver greater returns that just sending the standalone communication. As the old saying goes, "The sum of the parts is better than the whole"
Drayton Bird – 'direct mail will continue'
Best-selling author, copywriter, teacher and speaker, Drayton is said to have shaped modern marketing. Founder of Drayton Bird Associates.
'Mark Twain's joke applies – "Rumours of my death are exaggerated"
Direct mail will continue to do well, especially as more people get increasingly obsessed with digital this and that. It works for our clients here and around the world. I can see no reason why it won't continue to do so.'
Tod Norman – 'programmatic mailings'
Communications Planner and Content Lead at Market Reach, Royal Mail.
'Personally, I believe that direct mail has an exciting future but that it will be radically different than it is seen and practiced today. I see three drivers in the short and medium term.
The problems facing digital marketing – from  the backlash against transparency of measurement,  the GDPR's specific requirements of digital communications, and the consumers' lack of engagement with the flood of messages they receive – means mail is already offering advertisers more impact, engagement, and profitability than could have been predicted even 5 years ago.
The application of marketing technology to the print sector – from programmatic mailings, enhanced personalisation and innovative new materials – is already reducing the speed and cost of mail while adding new creative opportunities.
And perhaps most importantly, a new generation of young agency and client people are emerging who feel constricted by a 'digital only' world, and are looking to the tactile,  3 dimensional, and long lasting opportunity that mail items offer.  They are developing skills and gaining decision making roles and will help drive new ideas and activities.
Together, these factors mean mail has a great opportunity for the future.'
Michael Leander – 'Marketers will use behavioural data from other channels to deliver direct mail'
Award winning marketing speaker and trainer. Founder of MARKEDU, Innovative Marketing Education.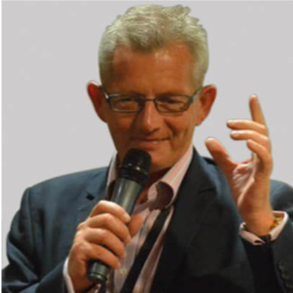 'The future of direct mail will involve even better targeting, more personalisation and amazingly right-timing. Marketers will use behavioural data from other channels to deliver direct mail communication just-in-time.
The integration between other channels and direct mail is key. But direct mail will increasingly be used as an engagement tool when brands lose permission to communicate via email or SMS. Finally, the future of direct mail will necessitate educating a generation of "marketers" who have been ignoring the channel for the longest time.'
Mike Colling – 'We see a rosy future where direct mail will thrive'
Founder & Chief Executive of MC&C Ltd.
'Direct mail has been quietly and efficiently reinventing itself and carving out a new role within the modern media landscape.
Three main reasons underpin this prediction: –
The first core reason for mail's success is the presence it commands in the home. 74% of adults read mail on a daily basis (only just short of the daily reach that radio delivers)' and they spend 22 minutes doing so (that's 50% longer than they spend with magazines). In a world where consumers flit from screen to screen online the ability to capture their undivided attention is very attractive to advertisers.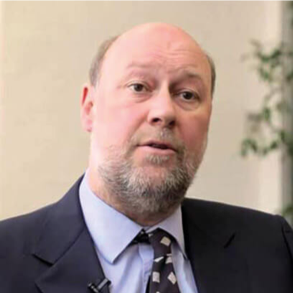 Secondly mail is investing in helping advertisers understand how and when mail is read and by whom. A pilot study in 2016 showed that each piece of mail that is opened is read nine times. Robust evidence created to the same standard that television, radio and newspapers have always deployed helps clients' reappraise mail and understand the scale of reach and frequency it can deliver.
Finally, mail is investing in collecting hard evidence at the market level of the value it creates for advertisers. Historically we have relied on case studies and individual award winners to tell the story of ROI from mail. We now have a meta-analysis of thirty years of IPA effectiveness award data that has shown that campaigns using mail were 27 per cent more likely to deliver top ranking sales performance and 40 per cent more likely to deliver top-ranking acquisition levels, when compared to campaigns without mail.
We see more clients considering mail within a media mix, and many increasing their investment in mail. Our advice would be simple: If your business is looking to grow, and direct mail is not a part of your current strategy, then it needs to be.'
Bob Bly – 'direct mail stands out'
Direct response copywriter recognised for writing copy that sets new sales records and improves your marketing ROI. Visit bly.com
'For a long time, direct mail response rates have been on a slow decline. That decline, and the migration away from print to digital media, caused a reduction in direct mail volume. As a result, consumers are now getting far less direct mail than they did a few years ago.
Well, as the old saying goes, "When the feed is scarce, the chickens will scratch at anything."
With less clutter in the mailbox, your direct mail piece stands out more, which is why DM response rates are now on the rise. If you are a marketer, direct mail can make you as much as $12 in revenues for every dollar you spend in the mail, based on lifetime customer value. Only e-mail has a better ROI. Social media, TV and radio commercials, SEO, and online advertising do not.'
Craig Simpson –  'the direct mail business is growing'
Craig Simpson is a leading direct mail consultant, coach and author of The Direct Mail Solution and The Advertising Solution. He sends out over 200 mailings per year for his private clients.
'There's a lot of negative news in the media about the United States Postal Service. Yes, they have some big issues and problems to deal with, but they are not going anywhere. They are here to stay!
Consider the following:
Over $45 Billion, yes with a B, was spent on direct mail advertising each year (and it continues to grow)
Epsilon surveyed nearly 5,000 customers and "60% said going to the mailbox and receiving a piece of mail provided an emotional boost." Yes, people have a great connection with mail. It's personal, tangible, and if done right, it can be highly targeted to individuals' specific interests.
The Epsilon survey also revealed that, "Consumers said they found mail to be more trustworthy than other forms of communication."
I'd be willing to bet that very few people knew these direct mail stats. The fact is, Direct Mail is growing by 4% to 5% per year in advertising mail. The direct mail business IS growing!
With online media becoming more and more saturated, I believe we'll see advertisers start using even more direct mail!'
Gavin Wheeler – 'direct mail has a rosy future'
CEO of WDMP, Director at The Science Dept & DMA Group Board Director.
'In this day of multimedia, diminishing attention rates, ad blocking, unsubscribes and the sheer relentless volume of digital messages – effectiveness rates of these channels have plummeted with attribution becoming more and more difficult. There has been a huge increase in the rates of bot responses, fraudulent responses and digital activity appearing in undesirable online media. It is therefore becoming harder and harder to truly cut through, hold consumers attention and measure the true success of your digital campaign.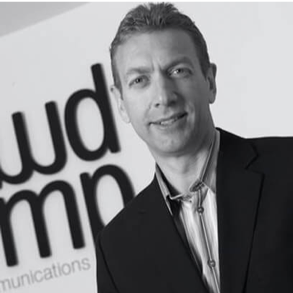 Maybe this is why we believe that Direct Mail has a rosy future. We are seeing a resurgence in demand and in its effectiveness. We are working with a number of digital businesses, especially in the FinTech sector, teaching them how to effectively use direct mail with great results.
The fundamentals of direct mail have not changed though, be well targeted, with strong offer, encapsulated in an engaging creative manner will still drive the best results. The key benefit of direct mail remains in its ability to fine target and be truly measurable. Fallow cells, match backs as well as engagement rates all allow you to measure true incremental benefit.
New technology is also helping, you can now deliver direct mail in a programmatic and trigger based manner, linking online behaviours to offline channels and then adding digital engagement techniques such as Blippar as a response mechanism to get people back online, so closing the loop. There is also a unique tangible nature of the medium, the ability to deliver a physical item and a brand message on a one to one basis and of course without ad blocking or being answered by a bot! Perhaps direct mail practitioners have been guilty of never measuring the additional brand benefit direct mail can deliver.'
Mark Davies – 'integrate across the board with both digital and social channels'
Managing Director at Whistl (Doordrop Media) Ltd. It is Mark's responsibility to drive innovation and best practice in this media, to establish its continued relevance in a digital marketing age.
'Whistl in terms of media choice is actively involved in delivering services associated with Direct Mail and Doordrop Media. Both channels in terms of acquisition work effectively on their own but deliver even better results when working together. In the last few years the focus has been on digital media, deemed as cheaper, something different and easy to implement.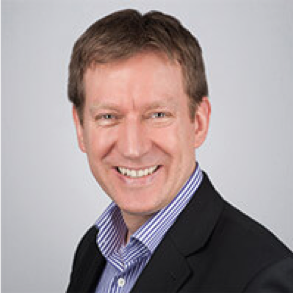 However, the lack of clarity around effective performance has seen something of a resurgence in printed media. This is not the only reason for this change. A significant amount of work has been undertaken to make Doordrop Media and Direct Mail fitter for purpose in today's world. Better targeting, better measurement, smarter use of data and a better overall understanding of today's customer journey and the role that Direct mail and Doordrop Media play in it are all solid reasons why our clients are investing more. Doordrop volumes at Whistl are up by 43% in two years and direct mail continues to deliver a strong performance. So, what is the future for mail? With strong performance, the ability to integrate across the board with both digital and social channels, mail will be the cornerstone for any marketers toolkit for the future.'
Malcolm Auld – 'stimulating all five senses'
Business leader, best-selling marketing author and educator.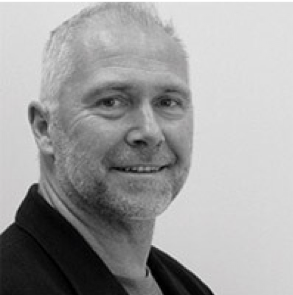 'Direct mail remains one of the most powerful and engaging channels producing excellent ROI. It stimulates all five senses, as against digital channels which only affect three senses. Consumers enjoy receiving mail and teenagers regard their first official mail from organisations like banks, as a rite of passage to adulthood. Most retailers would go broke if they didn't use either addressed or unaddressed mail. Any person who says mail is dead, obviously doesn't understand consumers let alone marketing.'
Brian Thomas – 'an increase in mail being opened'
Business Consultant, Mentor and Trainer. 
'Does direct mail have a future now that everything has gone digital? Actually yes, and it's working well – in 2016 almost 15% more mailings were opened than in 2013. Web fanatics still like to knock 'snail mail' but here are a few facts about direct mail in late 2016: (research by UK Data Company Wilmington Millennium)
3.6 billion items of mail are sent annually – down from almost 5 billion in pre-digital days and of course, some of that is due to budgets being switched to email and social media.
But another highly significant reason is that mailings today are much better targeted and thus more relevant to the recipient. In the past 3 years, that greater relevance has resulted in a 15% increase in the number of mailings being opened and read.
That 15% amounts to more than 500 million additional pieces of mail that are successfully delivering their message. And the biggest increase in opening rates has been in the 16 to 24 y/o age group. A massive 92% of consumers in this group open their mailings.
Mailers are wising up. Today only the dumb ones send mailings to 'The Occupier' or 'The Homeowner'. Only 16% of such mailings are opened, compared to more than 60% of those that are correctly addressed.
And direct mail pays – according to Royal Mail, the average ROI of direct mail is 3.22 : 1.
Better quality too LTV analysis also shows that new customers gained through mailings are often of better quality than those from other media. This is logical of course, because longer copy tends to answer more questions, so those who respond tend to be more committed to your proposition. Direct mail doesn't always have to stand alone of course. Some of the most powerful campaigns are those that use an integrated media mix – look at some of the 2016 DMA award winners.
So, does direct mail have a future? Yes and in my view it's a bright one!'
Nick Barbeary – 'there is not one silver bullet'
Client Experience Director at DST Output UK, with over 25 years' experience in direct marketing.
'Direct Mail was often referred unglamorously as Junk Mail. In those earlier days receiving an email was an exciting and novel experience; however, today our inboxes are filled with literally hundreds of emails each day, with the majority not even being opened, or at best given a cursory glance.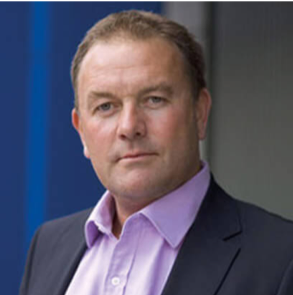 The pendulum is now firmly swinging back and receiving a piece of printed communication is now seen as a valued experience, with the perception that the sender has taken the considered time and effort to contact you personally, as opposed to you just being one of millions on an email distribution list.
Our clients are definitely heading back to direct mail as the quality one-to-one media of choice, as it gets cut through in a cluttered communication landscape. They are increasingly investing in production values, making communication more interactive, tactile, personal and relevant.
At the same time, we are recognising that there is not one silver bullet. It is not Direct Mail OR email, it is not email OR Social, and it is not Social OR Mobile. Communication becomes more effective when you integrate channels. Send someone a brochure and then follow up with an email with an offer relating to that catalogue can deliver greater returns that just sending the standalone communication. As the old saying goes, "The sum of the parts is better than the whole". Brands that recognise the benefits of an integrated cross-channel strategy will reap the rewards.'
Matt Braithwaite-Young – 'know your market and objectives'
Founder of Quasion Conversion Lab Matt is a Sydney based branding and marketing consultant with over twenty years' experience.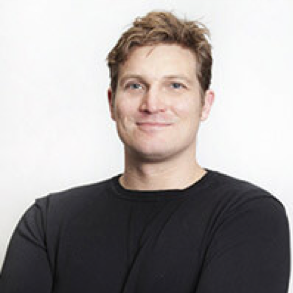 'In the short term, direct mail has a bright future. With costs of physical post increasing, the hacks are leaving DM in droves. This reduces the clutter of an in-tray or letterbox leaving you with a chance of being noticed when they send a decent direct mail pack to the right list. While the mindless lemmings of marketing throw money at Facebook likes and (what they think is) free social media – with little or no regard for actual return on investment – you can own an entire channel. So, DM will continue to be expensive – but it will be effective – which makes it efficient. And most marketers will have no idea how that could be the case.
The other reason Direct Mail has a good chance is the fact that while it is increasingly difficult or illegal to market to people using email (due to spam laws and clutter), you will always be able to send someone a letter or package.  Whether they'll open it is another question, but that comes down to your skills as a marketer.
However, in the long term, it depends on the market and your objectives.  In our practice we have seen some clients better served using digital direct mail (aka email) and we have seen some switch back the other way, especially from social media to direct mail.  Measure everything, test lots and go with the winners.  Often the winner will be Direct.'
Cliff Lay – 'targeting and segmentation'
Managing director of Proactive, with over fifteen years of marketing experience.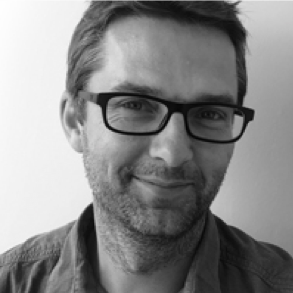 Those who are prepared to invest will see the biggest rewards. Businesses will continue to need a broad mix of direct marketing media to achieve the best return on their investment. Targeting and segmentation will become more and more important to ensure minimum wastage and maximum response.
Discovering the value that lies in the customer data you hold could unlock huge additional value – both for you and your customers. I'm especially excited about the potential for some of the programmatic direct mail projects we're working on at the moment – laser-focused, targeted to individual recipients and triggered by online activity.'
Talk to us about your direct mail requirements today on 0845 4000 121 or email us on info@121directmail.co.uk and we'll get right back to you.