The Best Direct Mailing Specialist NorthWest
121 Direct Mail has developed a justified reputation as probably the Best Direct Mailing Specialist NorthWest. 
For more than 15 years we've been welcoming new businesses from Lancashire, Cumbria, Merseyside, Manchester and Cheshire, helping countless manufacturers, retailers, charities, educational organisations and international businesses deliver targeted, result-driven direct mail campaigns. So, whether you're looking to promote an attractive offer, create and build brand awareness, inform your customers of new products, terms and conditions, increased sales, generate leads or simply gain customer satisfaction levels. 121 Direct Mail can work with you on large and small volume campaigns, as well as offering skilled advice to create your strategy for success. We appreciate how time consuming and perceived expensive, direct mail can be, but when you have great help from the right people, fast machinery and reduced postal rates, you can really capitalise on a great ROI (return on investment). 
Dependable Direct Mail in North West England
With our experienced long serving team, it's justified to say we've grown over the last 15 years, and now offer full campaign management, including:
Automated Fulfilment DL, C5, C4.

Hand Fulfilment (Any mail that can't be put on a machine)

Polywrapping and Polybagging

Mailmerge Personalisation

Labels

Data Cleaning and Management

Short Storage of Printed Materials

Print and Post

Postage Discounts

Graphic Design Studio Assistance
Everyone knows that online marketing has taken the world by storm. Not only is online video consumption now reigning supreme over traditional TV viewership, but it seems the world has gone mad for—and forgot about—the unbelievable value still held in offline direct marketing. 
Well Direct Mail has been proven to drive better results than online marketing. The main reason is that it's a lot easier for customers to understand.
One study found it takes 21% less cognitive effort to process, meaning your audience don't have to invest time (and brainpower) into a mailing piece they receive through their letterbox.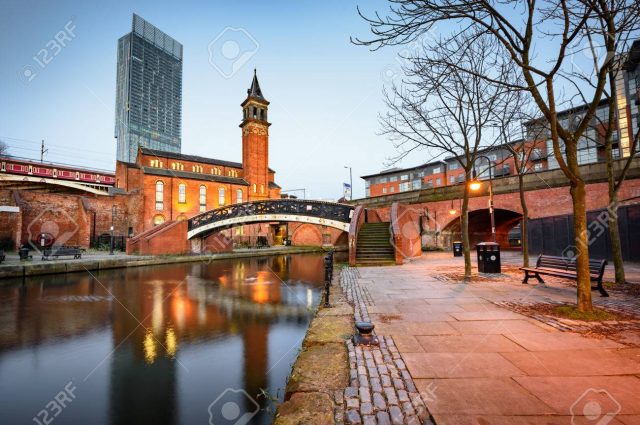 The success of any marketing campaign—whether it be online or offline—depends on how it resonates with your ideal audience. If they're finding it tough to understand or become confused at any point, it's unlikely to meet your objectives. 
Direct mail is more memorable and has a better response rate than email marketing, with 4.4% of campaigns receiving a response when delivered through the mail, compared to just 0.12% online. That means that in a campaign delivered to 1,000 people, 43 more people will interact with your direct mail than your emails. 
You're missing out if you push your entire marketing budget into email—especially when direct mail can be more cost-effective. 
We always make you savings
121 Direct Mail believe that for any fulfilment house to stay at the top as a leading mailing company, delivering the best mailing service to businesses in the local towns of Manchester, Rochdale, Stockport, Salford, Tameside, Trafford, Wigan, St Helens, Liverpool, Carlisle, Keswick, Kendal, Kirkby Lonsdale, Penrith, Whitehaven, Workington, Windermere, Barrow-in-Furness, Blackburn, Blackpool, Lancaster, Warrington, Castletown, Douglas, Peel, Port Erin, Chester, Crewe, Birkenhead, Ellesmere Port, Macclesfield, Runcorn, Wallasey, Appleby, Ambleside, Brampton, Preston, Warrington, Bolton, Bury, or Ramsey, it's essential we keep all costs as low as possible and that's exactly what we do. We buy all the envelopes, paper and consumables we need in volume and negotiate low postage costs for all large mailings, passing on our savings to our clients.
With a day one philosophy of providing the most efficient and cost-effective solutions to companies of all sizes, we have built up a great reputation for delivering personalised answers to every mailing requirement. So if you're looking to send out your new sales brochure, promotional postcards, monthly magazines or newsletters, catalogues, samples, invitations, statements, charity raffles or letters, we can mail out almost anything for you to any country in the world. 
Our website is full of great information to help you learn more about our experience, skills and services, but if you prefer the personal interaction with a real person give us a call today to start the discussion about your next mailing, please phone or Contact us on 0161 406 8165or 0161 406 8165.